About Us

... introduce the concept of Social Learning Platform to provide seamless academic and learning opportunities to each and every student of the world...

MyEdge is an initiative by like-minded people who want to use technology to disrupt the world of education both physical & online tutoring industry. With a strong feeling in our hearts that education and learning should not be a privilege of a select few, we want to be the converging point of students, parents and teachers from India and rest of the world.
Our social learning platform provides an unparalleled space to connect and learn from the best of tutors, exchange ideas and notes with peers and share experiences.
Having been a student ourselves, we understand the pressure to perform can be overwhelming at times. Searching for the right tutor and mentor is the first step to take that pressure off. Therefore, we bring to you – WONK :– India's first physical tuition booking mobile application which allows students, parents & guardians to search & review profiles of verified tutors in their locality and book personal (student or tutor residence) & group tuition classes and mock test (series). Classes can be booked for academic purposes like regular tuitions, entrance coaching as well as for hobbies and languages.
Besides WONK, we also bring to you the path breaking concept of internet based Virtual Classroom which provides facility to students & learners to connect with their teachers/mentors in real time and learn in a virtual classroom environment. Our inhouse research has fine tuned the product in order to suit the demands of our dear members. A basic machine with a decent internet connection and a camera is all that you need to enter MyEdge Virtual Classroom.Further, you can record the entire session for referral purposes later on upload it on YouTube for the entire learning community.
We believe that learning is not a 100 meter sprint but a marathon. Come and experience the future of education. Connect. Learn. Outperform. After all an Edge is all you need to win the game of life!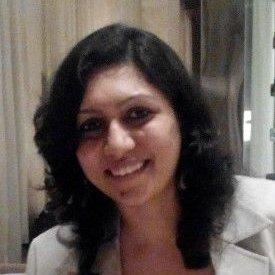 An entrepreneur by choice, Vidhu always wanted to make a difference in people's lives through learning & technology. It was in a parent's forum over a cup of coffee, that she realized this huge need which new-age parents faced i.e. searching for affordable yet quality resources to help their children excel in their chosen field of study or interest. Thus began her journey towards searching for powerful and simple technological tools which could help both students and teachers. Vidhu is a management graduate from IMT, Ghaziabad and has 10+ years of experience in strategy, marketing and communications. An avid reader and traveller, she loves to spend time with her daughter Mishka.
Email: vidhu.goyal@myedge.in
LinkedIn: https://in.linkedin.com/pub/vidhu-goyal/5/401/497